Yasuke trending #5 on Netflix!
Yasuke is hot off the (digital) presses and trending in the top ten on Netflix! Entertainment Weekly, Wired, even CNN is writing about it! LeSean Thomas, LaKeith Stanfield, MAPAA, Flying Lotus – with this super team – how could you not be talking! Very excited to voice Nikita, a Russian mercenary who can shapeshift into a were-bear!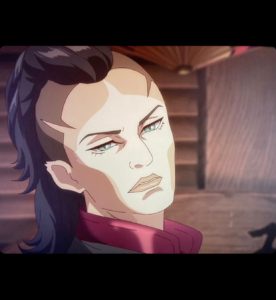 Watch the trailer and watch the show!!